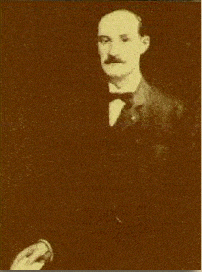 Benjamin Franklin Goodrich born in Ripley, NY and married Mary Marvin of Jamestown, NY. The Marvin Family plot includes Mary and Benjamin and three of their children.
In 1869, Goodrich purchased the Hudson River Rubber Co. of Hastings-on-Hudson, NY. The following year, he moved the company to Akron, OH, renaming the business, Goodrich, Tew & Co. In 1889, the business was renamed as the B.F. Goodrich Company. The company produced products such as belts for machinery, bicycle tires and bumpers for billiards tables.
Goodrich died in 1888, fifteen years before Henry Ford introduced the Model A. He never say his business produce an automobile tire.
Burial Location: Wildwood Section, Lot 9, Marvin Family Plot
Birth Date: November 4, 1841
Birth Place: Ripley, NY
Date of Death: August 3, 1888
Place of Death: Manitou, CO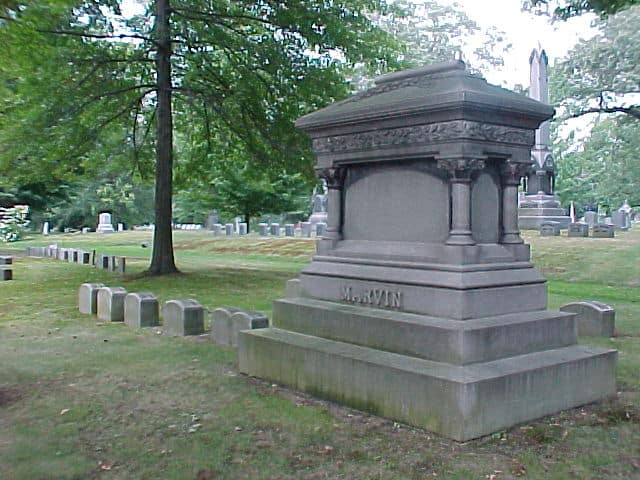 To find the B.F. Goodrich gravesite from the office, follow the hearts on the blacktop to Lucille Ball gravesite and continue north. Take the first road to the left. The Marvin Family Plot is on your right.
Did You Know?
Goodrich was a surgeon during the Civil War.
He Worked in the Pennsylvania oil fields after the war