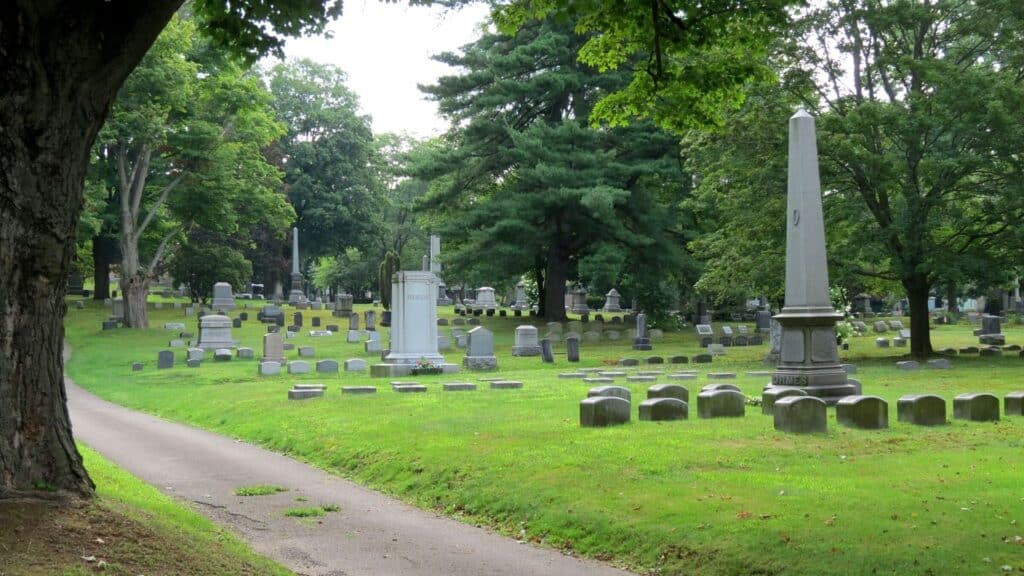 ---
This page is under construction –
PLEASE CONTACT OUR OFFICE FOR PRICING.
As always, check with our office staff (716-665-3206) for further information.
Adult Opening
Child Opening
Cremated Remains
Available Options
Tent
Lowering Device/Trim and Mats
Trim, Platform, and Chairs for Cremation Service
Grave Liner (Concrete outer container for casket)
Concrete Vault for Ashes (Optional) (2 sizes)
Disinterment (Full-size remains in casket/vault)
Disinterment (Ashes)
Disinterment of Ashes (for reburial in same grave)
Extra Charge for any Saturday Service
Additional Charge for Saturday Services past Noon
Additional Charge for Weekday Services past 3:00 PM
Land Sales Per Grave Space
---

Lot Sections 27, 28, 29, & 3
Flat Memorials only – Maybe bronze, granite, or marble
---
All Graves Not Listed Above
Upright Memorials are allowed in specific areas
---
Ashes Only Graves (Various Locations)

Graves in Historic Section
in older sections, when available
---

Graves in Historic Section 'Ashes Only' Grave
2 Ashes Max

Child Section
(Little Angel Section)
---

Infant Section (Little Angel Section)
Soldier's Circle
Grave space is provided free by Lake View Cemetery to Honorably Discharged Veterans with a minimum of two years of service in the U.S. Armed Forces. Other charges (Grave opening, Vault, Memorial, etc.) are the responsibility of the next of kin or other responsible parties. Grave space may not be reserved and is subject to availability. The memorial must match all others in this section. (Government Veterans Memorial not allowed here.) At present, there is only room for the burial of ashes in Soldier's Circle.
---
Veteran's Grove
The newly-opened Veteran's Grove area at the northern end of the cemetery has specific prices and rules regarding burial in that section. Please call the office (716-665-3206) for further information.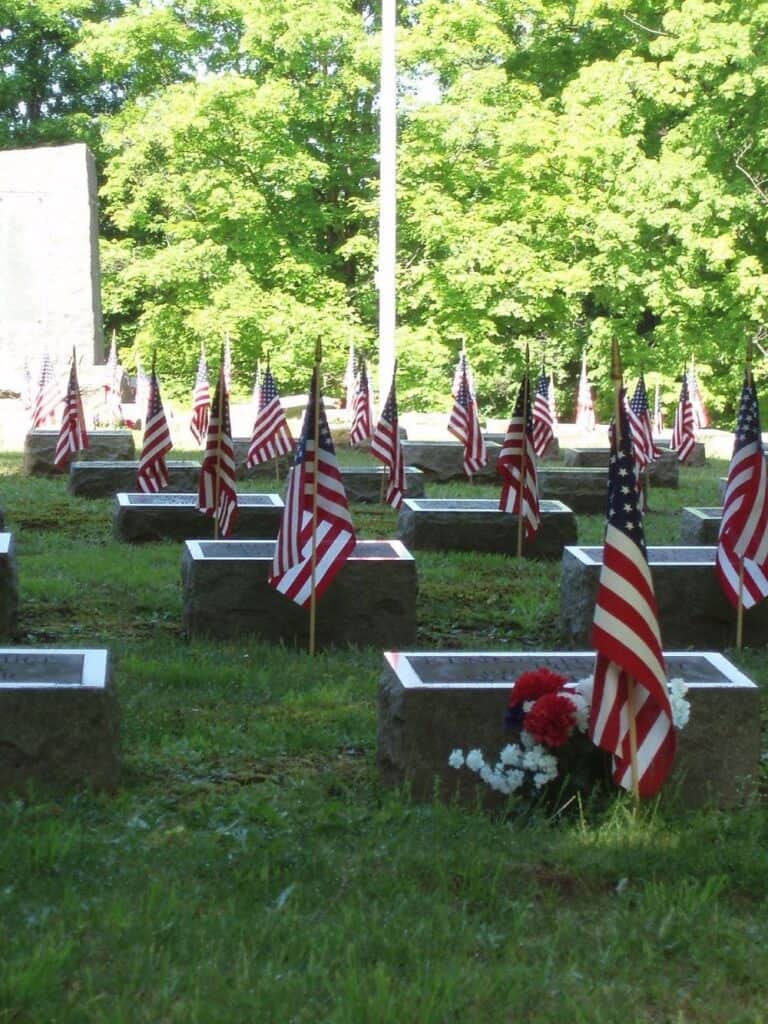 ---
Cremation Niches
Ceremonial Garden (Above Ground Interment of Ashes)
---
Individuals

Niche
---

Inurnment
---

Inscription
---
Double (Two Persons)

Niche
---

Inurnment
---

Inscription
---

Total
Memorials & Memorial Foundations
Lake View Cemetery is limited by New York State law to selling only Bronze Memorials. However, you may purchase bronze, granite, or marble memorials from any source you wish, providing they meet our specifications for size, style, and durability. (We do not recommend marble memorials because marble is both brittle and easily eroded.) Our Bronze Memorials are available in a wide variety of styles from 6″ x 6″ to 44″ x 14″. Many sizes can have built-in Bronze Flower Vases, if desired. Call or stop by our office to view samples and see brochures of the many options available.
Nearly all memorials must have a concrete foundation beneath them. Lake View Cemetery must install the foundation, and install the memorial, regardless of the memorial's place of origin. All bronze memorials purchased from Lake View Cemetery (for installation in this cemetery) have a reduced installation charge.
---
Purchasers of memorials from outside sources must also pay Lake View Cemetery a separate:
Foundation & Installation charge
Small marker (less than 9″ x 9″) are installed.
As always, check with our office staff (716-665-3206) for further information.